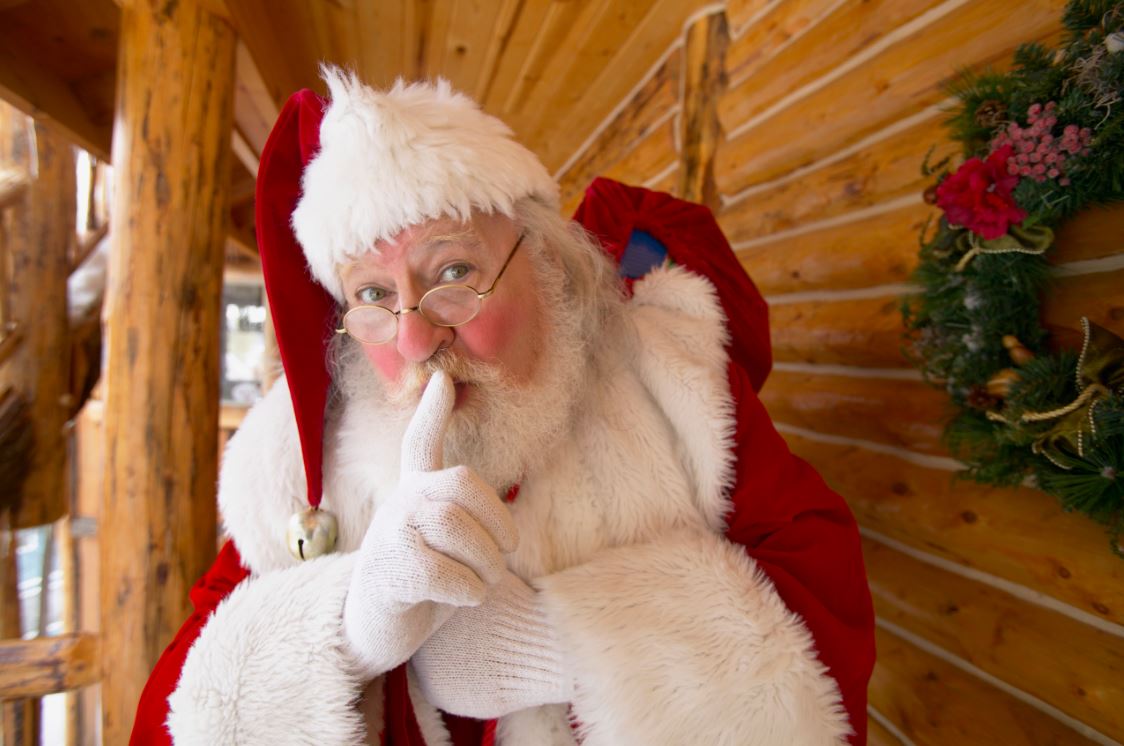 Just when we thought Christmas couldn't get any more fun, we found these fun facts about Christmas. Joy to the world, indeed!
Q: Where did the word Christmas come from?
A: It comes from Old English and means Christ's mass.
Q: Why is Christmas sometimes written as Xmas?
A: Xmas is not part of a diabolical plan to take "Christ" out of Christmas, as some claim. The Voice, a Biblical and theological resource for Christians, states "Its origin is thoroughly rooted in the heritage of the Church. It is simply another way to say Christmas, drawing on a long history of symbolic abbreviations used in the church." When spoken, Xmas is pronounced the same as Christmas.
Q: When did Christmas become a national holiday in the United States?
A: Christmas became a national holiday in 1870. The first state to make Christmas an official holiday was Alabama in 1836.
Q: What is the busiest shopping day of the year?
A: It's not the day after Thanksgiving as many believe. The busiest shopping day of the year is the Saturday before Christmas.
Q: How many Christmas trees are bought each year?
A: The National Christmas Tree Association reports that Americans buy over 37 million live Christmas trees each year.
Q: When did Rudolph the Red Nosed Reindeer join Santa's crew?
A: The Rudolph legend was created by Montgomery Ward's in the late 1930s.
Q: What is the most popular Christmas movie of all time?
A: The most popular and most played Christmas movie of all time is It's a Wonderful Life. The highest grossing holiday film of all time, according to Forbes Magazine, is Home Alone.
Q: What are some interesting facts about Charles Dickens' A Christmas Carol?
A: Dickens wrote A Christmas Carol in 1843 and sold 6,000 copies in its first few days of publication. Because he used an elaborate binding and priced it so all could afford it, the initial profits for the book were small. Dickens' original statement for Ebenezer Scrooge was "Bah Christmas" instead of "Bah Humbug!"
Q: What is wassail and what does it have to do with Christmas carols?
A: Modern Yule Tide observers drink an odd beverage made of boiled cinnamon sticks, an assortment of juices and sugar. It's called wassail. Christmas caroling began in England and was called wassailing-- wishing neighbors a long and healthy life. This Christmas-- enjoy caroling and wassail.
Q: Is it true Jingle Bells was originally a Thanksgiving song?
A: Yes. It's now one of the most popular Christmas songs ever.
Q: When did Christmas lights become part of the holiday celebration?
A: Electric Christmas lights were first used in 1895 as a safe alternative to candles.
Q: How did George Washington celebrate Christmas during the American Revolution?
A: In 1776, George Washington crossed the frigid Delaware River in order to surprise the British. The next year, Washington and his troops spent Christmas in miserable conditions at Valley Forge where he and his troops reportedly enjoyed a delicious meal of fowl with turnip, cabbage and potato broth.
Q: When did people start sending Christmas cards?
A: Hallmark began making Christmas cards in 1915. The tradition of sending Christmas cards, however, began earlier. The General Postmaster, as early as 1822, expressed concerns over the amount of mail leading up to Christmas - at one point urging the passing of a law to limit the number of cards sent.
Q: What is "The Gift of the Magi?"
A: According to the Bible, the original magi brought the baby Jesus gold, frankincense and myrrh. "The Gift of the Magi" by O'Henry tells of Della and Jim's sacrifice to buy each other Christmas gifts.