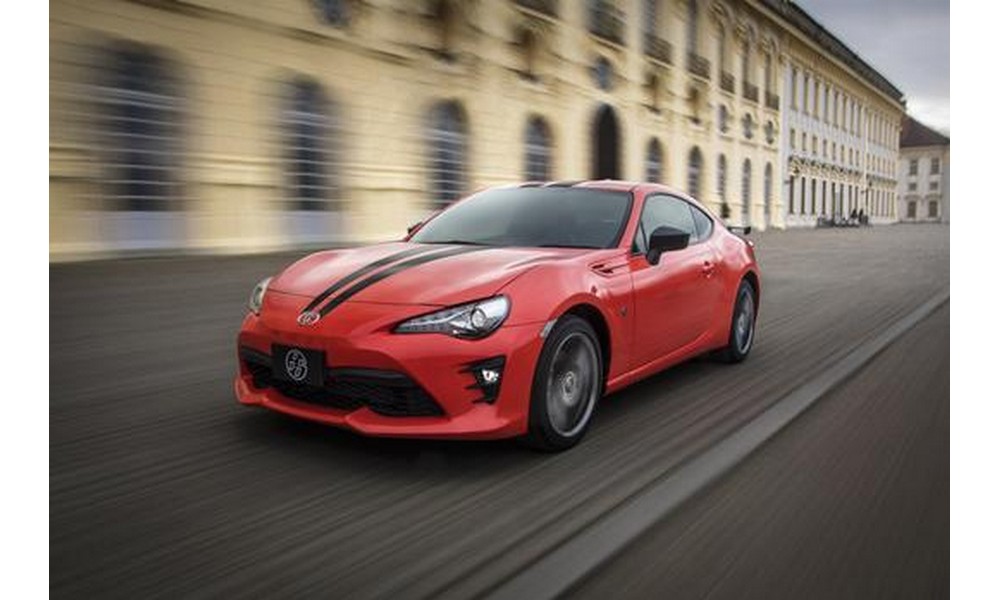 Toyota is making a great thing even better by giving the 2017 Toyota 86 a new 860 Special Edition that will turn heads with its stand-out styling, dynamic performance, and premium features. The 860's exclusive Supernova Orange paint, which is accented by black stripes, commands attention from everyone on the road. It will also be available in Halo White, with only 860 models available in each color.
"The 86 is recognized by enthusiasts for its impressive driving performance and its value-oriented price tag," says John Meyers, Toyota National Manager of Vehicle Marketing and Communications. "The 860 Special Edition will amplify these core elements with an added dose of premium styling with performance technology."
Speaking of performance technology, the 860 is equipped with Dynamic Rev Management® technology, a 4.2-inch multi-information display that features a G-force meter and stopwatch, LED fog lights, and a unique aerodynamic underbody panel for added style and function.
---
Interested in test-driving this dynamic new special edition model? Call or contact us today for more information about availability.
Image Credit: Toyota