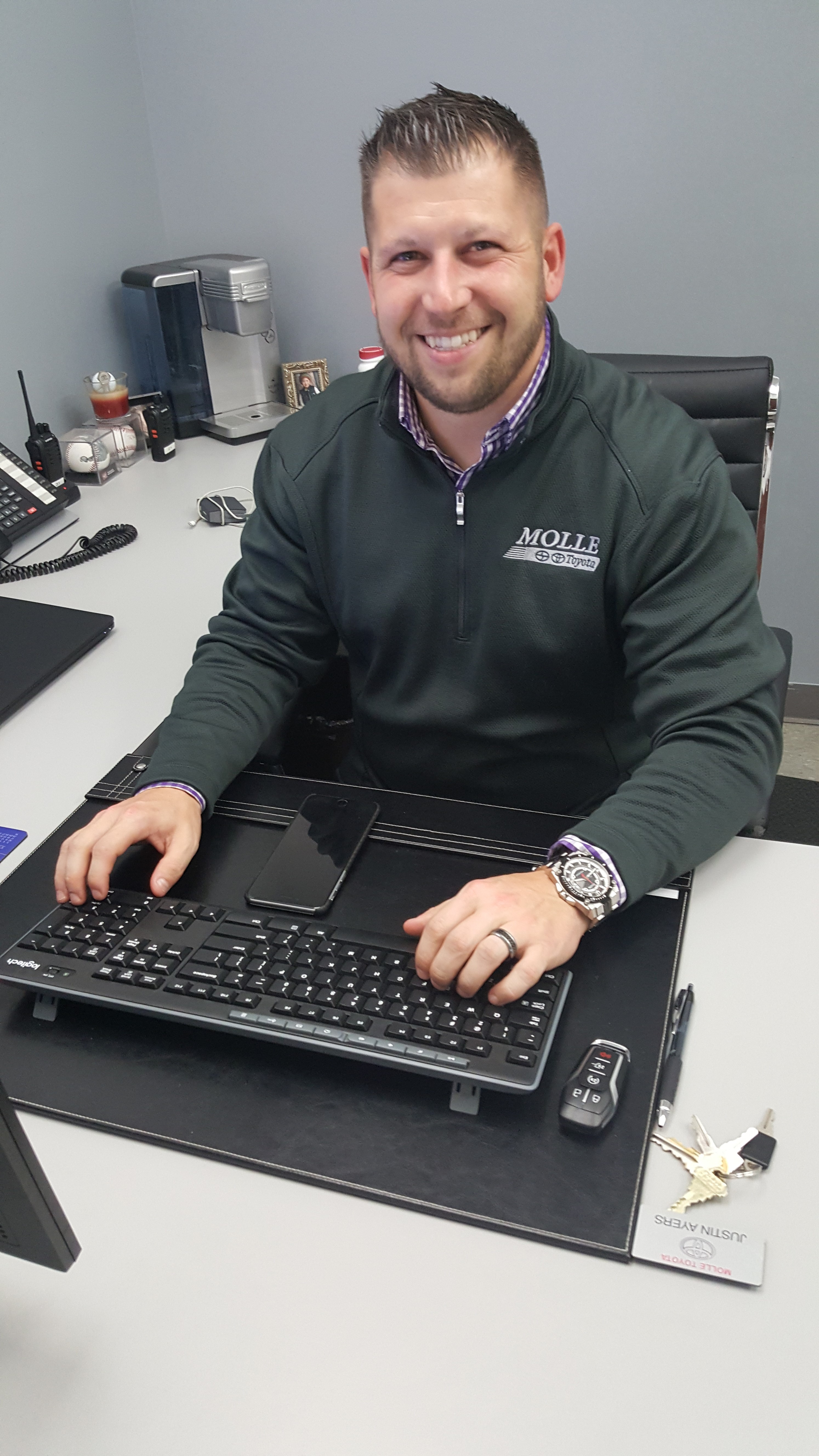 Name: Justin Ayers
Position: Service/Collision Center Director
Hometown: Lee's Summit, Mo
Years with automotive industry: 15 years
Family: Married to a beautiful young lady, have 3 energetic boys, a Male English Bulldog, and a small sensitive Female Malti-tzu (for my wife, so she wasn't completely outnumbered!)
How do you spend your time on your day off (family aside): I try to golf as much as I can, do yardwork (I love mowing), and I enjoy smoking and grilling meats!
Hobbies & activities outside of work: Watching the boys play their sports, golfing, yardwork, grilling, playing baseball and coaching my oldest in baseball.
What influenced you to work in the service sector of the automotive industry: My father; he was great at what he did, so I wanted to try and be half as good! He very much challenged me in a lot of aspects of not only the business, employees and customers, but in life itself.
What's the most challenging aspect of your job: Keeping up with the product lines, new features, updates, new policies, procedures, etc.
Why are you so good at your job: I owe it all to the people I have surrounding me - family, friends, employees and customers. If it wasn't for them, I wouldn't be who I am. Whether they have pushed me, cheered me on, or challenged me – it's kudos to them. All a team effort!
What's your greatest professional accomplishment: Developing employees; helping them reach their potential.
I like to relax by: Spending time with the family, grilling, and being outdoors.
Favorite car color: Toss-up between silver and white.
One thing most people may not know about you: I played college baseball.
Community involvement: I am involved in my sons schooling, coaching baseball.