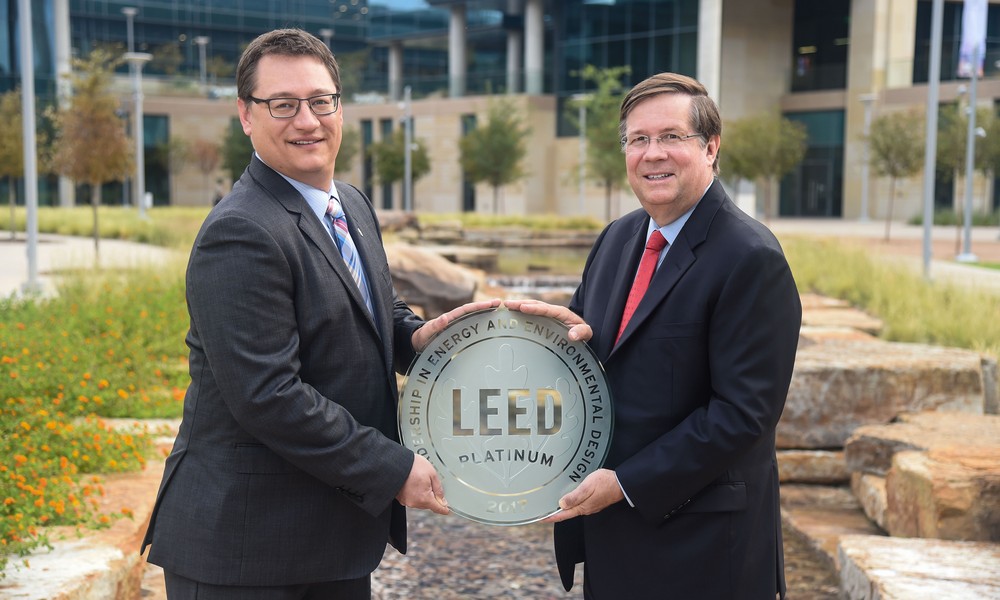 The environment and how we impact it are important to us here at Molle Toyota. We're committed to taking the necessary steps to make the Earth a little bit greener each day, so you can imagine our excitement when we learned that the new Toyota Motor North America (TMNA) headquarters has officially earned a LEED Platinum Certification from the U.S. Green Building Council (USGBC).
Let's a closer look at what that all means.
What is LEED?
LEED stands for "Leadership in Energy and Environmental Design" and is a green building rating system used around the world. A LEED Platinum certification is the highest rating that can be awarded, so it's incredible that the new, 100-acre TMNA headquarters is the largest commercial LEED Platinum project ever built in Texas.
What makes the new headquarters so special?
Toyota went all out with its new campus with a laundry list of sustainable features that can primarily be organized into four main categories: renewable energy, repurposed rainwater, recycling, and sustainable landscaping. Not only is the new campus the largest onsite corporate solar installation among non-utility companies in Texas, but it produces an astounding 33% of its daily electric needs and can even sell excess electricity back to the grid.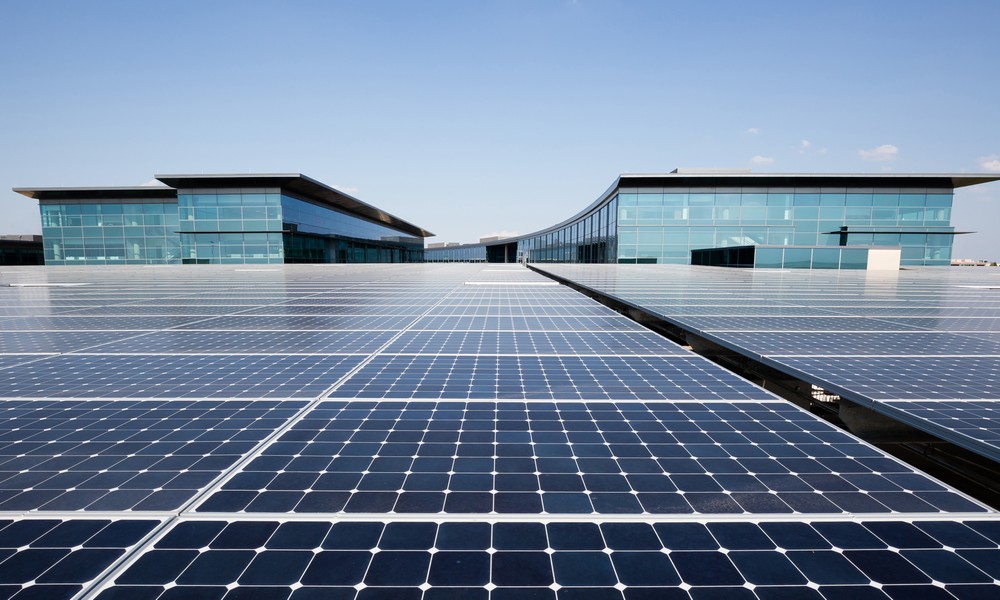 The new campus also uses excess drain water for its sanitary facilities and to irrigate its sustainable landscaping (in addition to planting drought-resistant flora native to the area), more than 99 percent of its construction waste was recycled, and a historical wetland on the property was preserved in its natural state.
Part of the Toyota's commitment to the environment
This isn't the first time Toyota has demonstrated its commitment to going green. In 2016, for example, Toyota was ranked first in the inaugural Carbon Clean 200 rankings, a list of the world's largest publicly listed companies that generate revenue through clean energy products. Additionally, Toyota is working towards the 2050 Toyota Environmental Challenge, a series of environmental goals that will not only make it a net zero company but one that actively causes a positive change in the world.
We can't wait to see what Toyota will do next.
---
If you're interested in seeing the changes Toyota can make in your life, call, contact us online, or visit us in person at 601 W 103rd St., Kansas City, MO 64114 today. We'd be happy to show you how we're doing our part right here at home.
Image Credit: Toyota