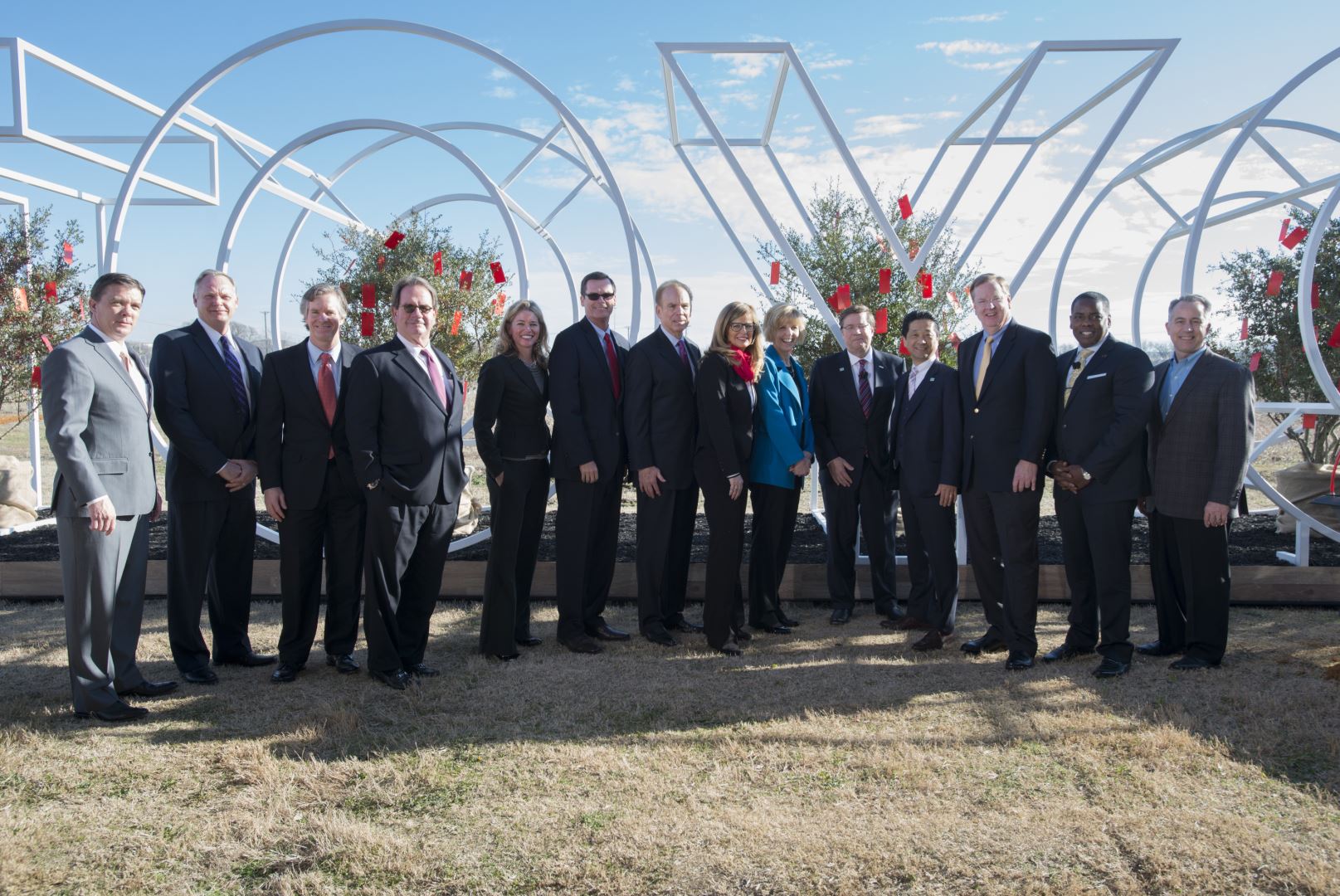 Toyota Motor North America executives and associates at the 2015 Groundbreaking Ceremony for Toyota's new Plano headquarters
Toyota is much more than just another automaker. The proof is in Fortune Magazine's newest list of the "World's Most Admired Companies," where Toyota once again took the highest spot of any motor vehicle company. Toyota also ranked #28 out of the 652 companies surveyed.
Find out what it means to be "Most Admired"--and why it makes Toyota an even better option for your next vehicle purchase.
What makes Toyota stand apart?
Fortune measured nine attributes considered critical to a company's global success, including:
Quality of management
Social responsibility
People management
Global competitiveness
Toyota ranked first across all categories in the automotive sector. This ranking demonstrates Toyota's ability to not only excel, but to lead the industry in a number of diverse qualities. Based on surveys and ratings from senior executives, directors, and analysts, Fortune's list is widely considered to be the definitive word on corporate reputation.
"Toyota is honored to once again be recognized as a most admired company," said Jim Lentz, Toyota Motor North America chief executive officer. "All of our team members and partners worldwide contribute to enhancing Toyota's reputation by creating the future of mobility and contributing to a better society through safer, greener, and more fun driving experiences. This recognition is a reflection of their dedication to continuous improvement and exceeding customers' expectations."
Excellence on display in every vehicle
This latest recognition illustrates once again why we're so proud to be part of the Toyota family at Molle Toyota. Toyota's commitment to exceeding expectations is evident in every vehicle the company makes, whether it's the best-selling Camry, amazingly efficient Prius, or any of the other models in the Toyota lineup.
The award also emphasizes how people drive Toyota's success - and we think you'll find the human element comes first in everything we do. When you get behind the wheel of a Toyota vehicle, you can enjoy the confidence of next-generation safety systems. And when you come into our dealership for a new vehicle or to service your existing one, you can count on a great experience every time.
In other words, Toyota isn't just another automaker, and there's a reason it's the "World's Most Admired". Contact our dealership today and let us show you what we mean.
Image: Toyota